and

Click here to visit their website.
Some of the Kimberly-Clark products include SCOTT Towels, Wipers, Dispensers, Retail Products, Washroom Products, KLEENEX Products, Protective Apparel, Skin Cleaners and Shop Towels.
Personal favorites of the JCM Racing Team are Rags in a box, Shop rags on a roll, Shop Rags in a box, Krew 500 pop ups and the Super Duty Cleanser with Grit!
For more information or for the Kimberly-Clark distributor nearest you.
Call (800) 443-4231 (Press 1)
Scott Shop Towels and Scott Rags In A Box are trademarks of the Kimberly-Clark Corporation.
---
Click here to visit their website.
The patented SplitFire "V" design on the side electrode is instrumental in helping to improve combustion efficiency. Because the flame kernel is not blocked by the side electrode as in other spark plugs, it can travel upward through the "v" notch into the combustion chamber . . . That's the SplitFire Performance "V" Advantage.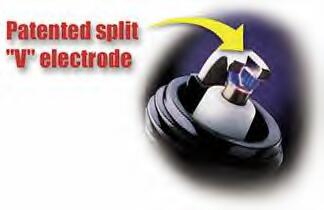 Now SplitFire's patented split "V" side electrode design is available with three separate points of platinum, substantially reducing electrode wear. What's more, the revolutionary platinum-tipped fine wire center electrode requires less voltage to fire. No other spark plug combines 3 platinum alloy points, the fine wire center electrode and the patented split "V" technology. No other spark plug provides more for the life of your vehicle engine!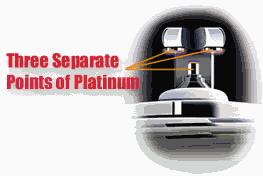 Patented Dual-Mag design incorporates two premium magnetic suppression core conductors which are protected by a layer of braided fiberglass to resist the harshest of underhood conditions. Precision engineered original equipment boots and terminals assure an exact fit and easy installation. Install the wire set that delivers voltage with only 250 ohms of resistance per foot. Questions or Comments call 1-800-224-7584
Copyright (C) 2000, SplitFire, Inc. - All rights reserved. SplitFire is a registered trademark of SplitFire, Inc
Questions or Comments Call (800) 224-7584
and

Click here to visit the Kimberly-Clarke website.
All Business, Shop, warehouse, Office, Team managers and supply personnel should click here for the K-C Professional website to see the wide variety of products available in an even wider variety of sizes and dispensers.