************************************************************************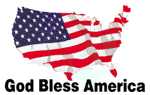 Continue to support the United States Armed Forces in all operations.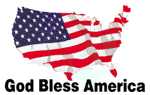 ...........Thank your service men and women every day!........... ************************************************************************ Check out our news section for race reports and race photos.

October 16, 2007. This past weekend, John Cerbone drove the JCM Racing built Gus Constantinou owned and tuned Camaro to a 10th place qualifying effort in the Heavy Street class within the Shakedown at E-town race held at Old bridge Township Raceway Park. Low 7 second runs at over 191 mph were common. John Also drove the Stan Coleman owned and tuned all black 10.5 Outlaw class Camaro and put the brand new JCM Racing built car in the field in it's very first race in only it's third run down the track. The team struggled with a less than adequate clutch assembly but pulled it together enough to run a 7.36 at 197mph. Full Story in the news section.

Photos courtesy of goDragracing.com

September 2, 2007. Over the September 2nd weekend, John Cerbone drove the Gus Constantinou tuned Camaro to a 6th place qualifying effort, then semi-final round appearance before shaking the tire enough to slow the car eliminating it for the day keeping the camaro from the final round. Best run for the weekend with this 3000lb Outlaw car was 7.263 at 191.73 mph. Still with the same 598 and 250 shot of nitrous. The Team ended up 8th in Quick 8 Points at Raceway Park for the 2007 points season with a limited schedule.Full Story in the news section.

Take a look at our Shop section for the information on shop activities showing chassis and engine work done in the shop. Now showing a new clip and front body being built, rear chassis built and installed.

Click here and we'll send you a FREE Digital Print of the JCM Racing Stock Car. ......................................Remember to tell us where to send it....................................
We would like to Thank all of our fans and Sponsors for their support.
The Complete Idiot's Guide to Stock Car Racing.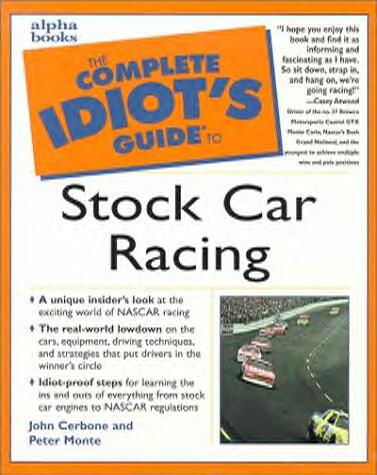 __________________________________Book Info_____________________________

We'll See You at the Track!
Copyright JCM Racing, All Rights Reserved.

Home Page
2002 Race Schedule * Team Stat's * Drag Racing * Photo Gallery * Sponsors * The Team * The Tracks * Racing News *
/
/
/
/
/
/
/
/
/
/
/
/
/
/
/
/
/
/
/
/
/
/
/ Click here and we'll send you a FREE Digital Print of the JCM Racing Stock Car.